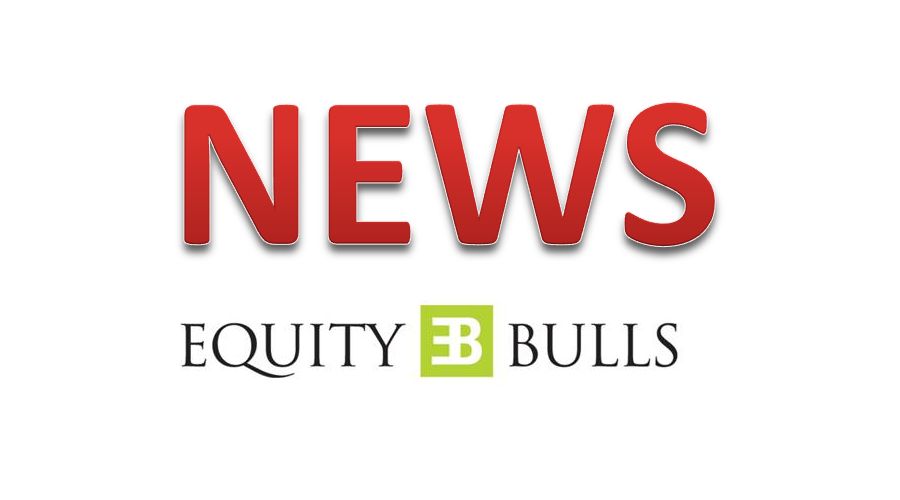 ITC – Online printing with a good pick up in cigarettes and hotels – ICICI Securities
Cigarette volume increased by around 8% year-on-year (2-year CAGR: -1%) during 4QFY21 (in our opinion) with a recovery to almost pre-Covid levels towards the end – this should appease many consensus concerns. FMCG business grew 16% year-on-year (~ 6% on a 2-year CAGR basis). The focus on enriching the portfolio (more than 120 launches in the year), small packs, increased distribution can potentially help ITC to surpass the growth of the sector in FY22. Expanding the FMCG EBITDA margin by 180 basis points (comparable to FY21) to 8.9% was decent. We are seeing (1) potential market share gains (the era of cyclical share gains for VST and GPI may be coming to an end), (2) the intensification of FMCG and improved profitability continue and (3) the potential to accelerate cost savings through a redesigned supply chain. Sound payment with an annual dividend of Rs 10.75 / share. Reiterate ADD; TP Rs240.
– The volume of cigarettes increases by 8%: the turnover of the company increased by 23% while the EBITDA increased by 7% year-on-year; PAT was down 1% year-on-year. Gross cigarette revenue increased 14% year-on-year, with volumes growing 8% (2-year CAGR: -1%) as volumes returned to near pre-Covid levels (towards the end) with relaxation of restrictions. Cigarette EBIT increased 8% year-on-year to Rs36.7 billion. The sequential recovery was mainly driven by subways and major city markets through the gradual easing of restrictions and improved mobility. ITC strengthened its supply chain by (1) strengthening its direct reach in target markets and (2) increasing its network of resellers in rural / semi-urban markets.
– The profitability expansion of FMCG continued but at a moderate pace: FMCG revenues increased 16% year-on-year (2-year CAGR: 6%) as reported. After adjusting for the restructuring of Lifestyle retail operations, the acquisition of Sunrise and stationery products (impacted by the closure of educational establishments), revenue increased by 16% on a quarterly basis. relatively solid base. The growth of basic products, local food and health and hygiene products (contribution to 78% of turnover) accelerated to 13% (11% in 3Q) while products discretionary and out-of-home consumption continued to grow at 23% (vs. + 11% in 2Q). Segment EBIT increased 28% year-on-year on a reported basis. Adjusted EBITDA increased 36% year-on-year with a margin expansion of 115 basis points year-on-year.
– The performance of the other activities recovered sequentially: the turnover of the agricultural activity increased by 79% on a weak basis (thanks to business opportunities in rice, oilseeds and wheat and an increase supplies to support captive packaged food activities). The EBIT margin decreased by 90 basis points to 5.6% due to an unfavorable business mix. The hotel business improved further sequentially (+ 22% QoQ; -38% YoY) due to the increase in occupancy rate and the resumption of F&B activities – an EBIT loss of Rs0.4bn. The hotel business, after a positive EBITDA in December 20, reported an EBITDA of Rs250mn. Paper revenues grew 14% year-on-year and EBIT grew 13% year-over-year with EBIT margins declining slightly to 19.5%.
– Other highlights for the FMCG business: Demand for staple and convenience foods normalized after the initial rise. However, the demand for health and hygiene products, immunity and Ayurveda remains strong. Snacks and beverages categories experienced double-digit growth in Q4FY21; there has also been some upturn in deodorants.
– Balance sheet and cash flow: Cash generation is down slightly due to an unfavorable movement in working capital (up to 60 days compared to 54 in March 20). Receivables were flat at 17 days while inventories increased from 12 days to 77 days. The OCF was down 17% year-on-year to Rs115bn. The investments of 37.6 billion rupees included an acquisition consideration of 21.8 billion rupees.
– Valuation and risks: We have increased our profit estimates by 3-4%. Maintain ADD with a DCF based target price of Rs240. At our target price, the stock will trade at 18x ​​the P / E Mar'23E multiple. The main downside risk is tax increases well ahead of inflation, putting pressure on volumes (on cigarettes) as price elasticity is still unfavorable.
Shares of ITC LTD. was last trading on the BSE at Rs.209 from the previous close of Rs. 215.2. The total number of shares traded during the day was 2,494,504 in over 25,023 trades.
The share hit an intraday high of Rs. 212.5 and an intraday low of 208.7. The net turnover during the day was Rs. 523,903,329.