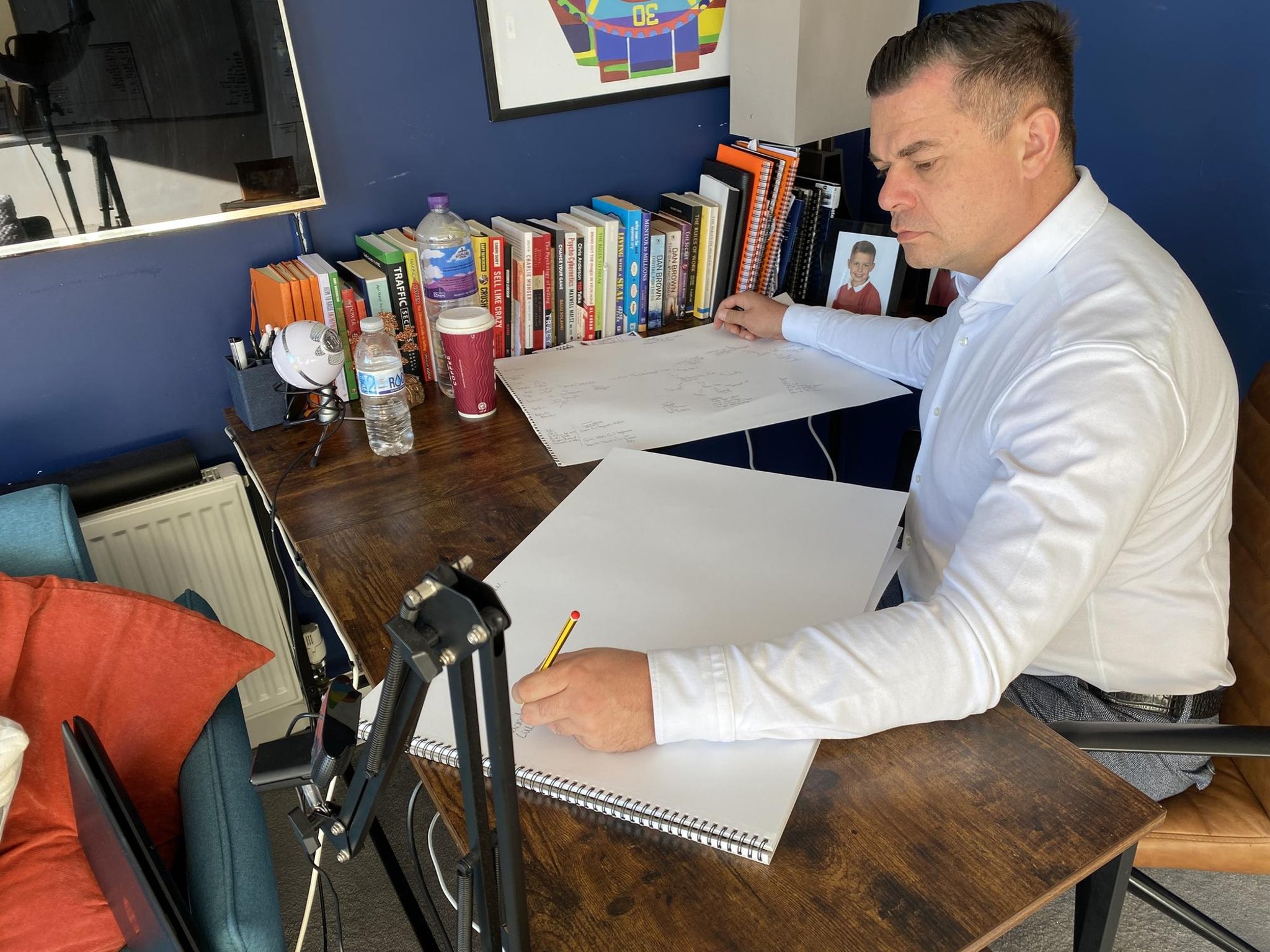 Motivational Sales Coach David Angel Goes Out To The World With His Top Selling Tips, Earning Him The Nickname The Sales Angel
This is according to David Angel, also known as The Sales Angel, who has made a name for himself online by offering sales coaching.
He runs an interactive sales training platform called The Sales Network, which reaches audiences around the world.
Read more
Read more
Portsmouth businesses unite to inspire city youth in new Shaping Portsmouth …
David Angel, known as the Sales Angel
After more than 20 years of sales experience, there isn't much that David doesn't know. From words to avoid and body language, to how to prospect and close deals, and more, David has a wealth of knowledge that he is keen to pass on.
David offered his training and coaching online, with some free sessions, and gained thousands of followers with his claims that he would be able to increase everyone's ability to sell by at least 30 % in 60 days.
David, who covers Hampshire and the Isle of Wight, urged all businesses and salespeople to look into his methods.
David Angel, known as the Sales Angel
He said: "In today's market, understanding how to sell is very important to running a business.
'Business coaching allows you to empower your salespeople. It helps you shape them and provide them with the training they need to close more deals and increase results. A sales coach can access the current capacity of sales reps and guide them on how they can best meet their quota.
"But this is just a small glimpse of the importance of sales training. "
He said business coaches can help managers better understand their team, allowing them to focus on natural areas of skill, or provide additional training for areas in which they are weakest.
David Angel, known as the Sales Angel
He said companies that practice sales coaching are seeing an increase in closing rates of around 10%.
He said, "Business coaches strive to build rep confidence by creating an environment in which they can grow and be successful. Provide them with the skills and tools they need. Teach them how to handle objections, inbound sales and outbound sales to improve their chances of closing business.
"They also work to create a sense of unity in the team by holding them accountable for their performance and contributing to the success of the team. A sales coach focuses on each rep and their growth, which sets them apart from a normal sales manager. '
David offers a free masterclass on How to Reset Your Mindset to help you better prepare for success. Go to thesalesangel.com or call 0333 577 5156 or send an email [email protected]